CBD can also be used in the form of e-liquids or vaporizers: many consumers have made it the flagship molecule which help to fight addiction to nicotine. In scientific research, there are many studies that tend to prove that CBD is a very effective natural way to help fighting addictions.
What is an addiction?
Addiction, or dependence, is the well-known phenomenon of a sudden need or craving that we cannot fight against, that is frequently repeated, and that leads us to consume or use a product or object, regardless of the various means put in place to prevent it.
We talk about addiction in many areas that closely or closely approximate the feeling of pleasure: alcohol, drugs, gambling, sex or even food.
Addiction is characterised from the moment the person concerned finds himself in a situation of withdrawal when he is deprived of his need: sleep and eating disorders, but also stress and even violent or aggressive phenomena appear.
One of the main uses of CBD: replacing nicotine
CBD is now very popular to help fighting nicotine addiction found in cigarettes or electronic cigarette e-liquids. Having become a national priority for many countries, the fight against tobacco consumption has been given a natural boost: the cannabidiol.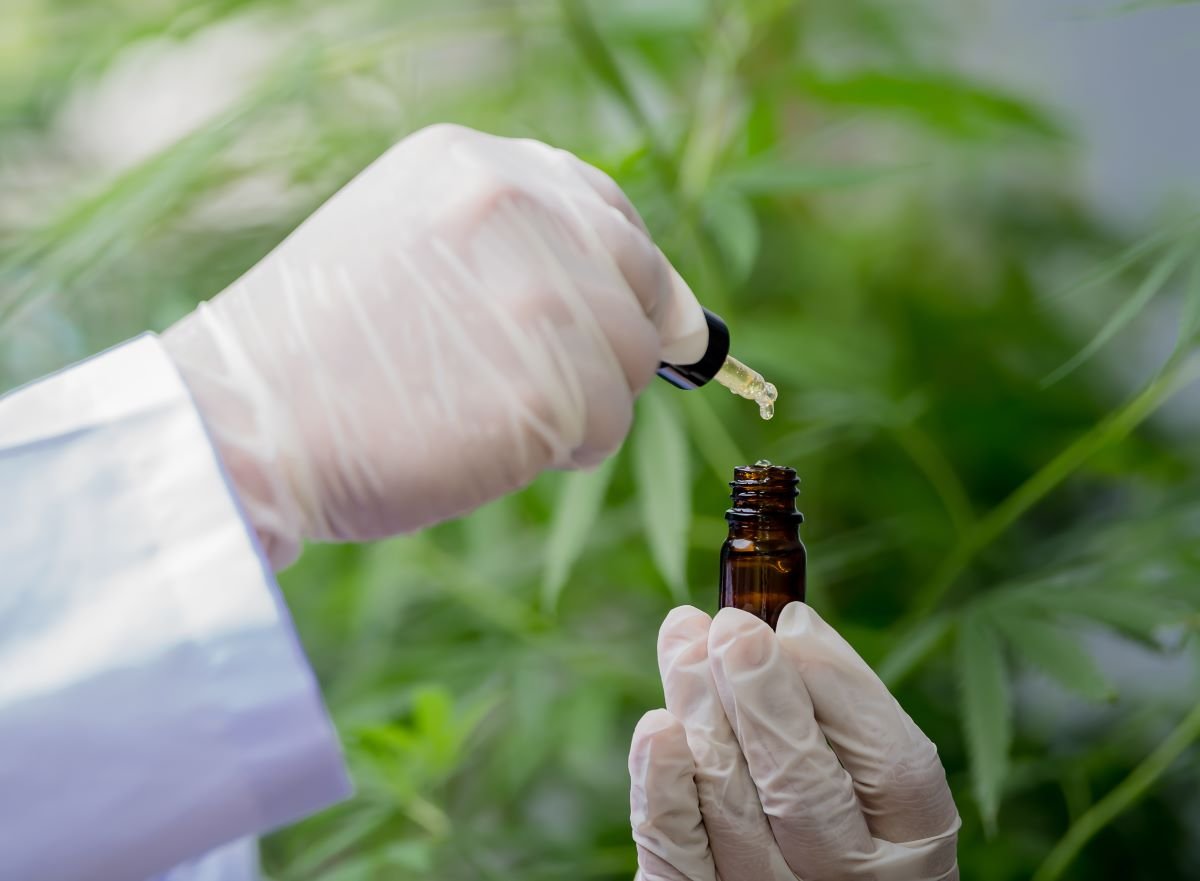 Several scientists around the world have studied the possible use of CBD on this subject. This London study, which you can discover by clicking on this link, was published in 2013. 24 patients aged between 18 and 35 years old had to smoke 10 cigarettes a day for several weeks. Following this consumption, a week-long test was set up.
During that week, the interviewees were allowed one inhalation of CBD, or one inhalation of placebo, each time they felt the need to smoke a cigarette. For each day spent, each participant had to record the number of cigarettes smoked.
The conclusions of the results are very clear: those who received the placebo did not change their tobacco consumption at all, while those who were entitled to the CBD were able to reduce their consumption by almost 40%. The scientists conclude that :
These preliminary data, combined with the strong preclinical rationale for this compound, suggest that CBD is a potential treatment for nicotine addiction that warrants further exploration.
Studies on the use of CBD against alcoholism
A study from March 2018 showed interesting results in tests on rats with a history of self-administration of alcohol or cocaine (who are therefore considered to be habitual alcohol users).
After administering CBD every 24 hours for 7 days, the results on the subjects concerned are very interesting:

The CBD has reduced the alcohol-seeking behaviour of subjects.
After treatment, the return to addictive consumption was reduced by 5 months, while the CBD was no longer detectable after 3 days.
CBD also reduced experimental anxiety while preventing the development of high impulsivity in rats with a history of alcohol dependence.
The conclusions of the scientists :
The results demonstrate the potential for CBD support in relapse prevention along two dimensions: beneficial actions in several states of vulnerability and long-term effects with brief treatment.
How can CBD help fight drug addiction?
At the end of 2018, an interesting study on the subject was published by the Department of Experimental Sciences and Health in Barcelona, Spain. You can of course discover it by clicking on this link.
The scientists sought to assess whether or not CBD could reduce cocaine addiction. In their report, they explain that CBD used repeatedly produced anxiolytic effects in the subjects studied, which made it possible to reduce cocaine-induced location preference without affecting behaviour.
Thus, the CBD has made it possible to reduce cocaine consumption by modulating several behavioural manifestations of cocaine reinforcement:
Furthermore, these results show that CBD has pro-neurogenic effects also in cocaine-using animals. Overall, this new evidence offers new perspectives for the use of CBD as a therapeutic tool, particularly in the treatment and management of addictions.
Which CBD product should I use to fight addiction?
To fight addictions, it is important to use healthy, controlled products that meet your needs.
Generally, a strong intake of CBD is advised. The 20% CBD oil developed by our laboratories could be an important natural asset in this fight:
CBD Gold 20% oil preserves all the beneficial properties of the plant, thanks to an exclusive low temperature extraction process (LTP hemp extract or Low Temperature Hemp extract).
All manufacturing steps are done at low temperatures, not exceeding 72ºC. We thus avoid the thermal degradation of cannabidiol and other active compounds. CBD Gold 20% oil therefore has 100% of the phytocannabinoids, terpenes and flavonoids contained in hemp extract. This process is the safest and the most ecological.