Many people use Cannabidiol to improve or simply to regain a deep and restful sleep. CBD seems to be able to act on several sleep disturbing disorders: pain, REM sleep, anxiety, etc… The point on the subject in this article.
What are sleep disorders?
Sleep disorders can be divided into three distinct categories: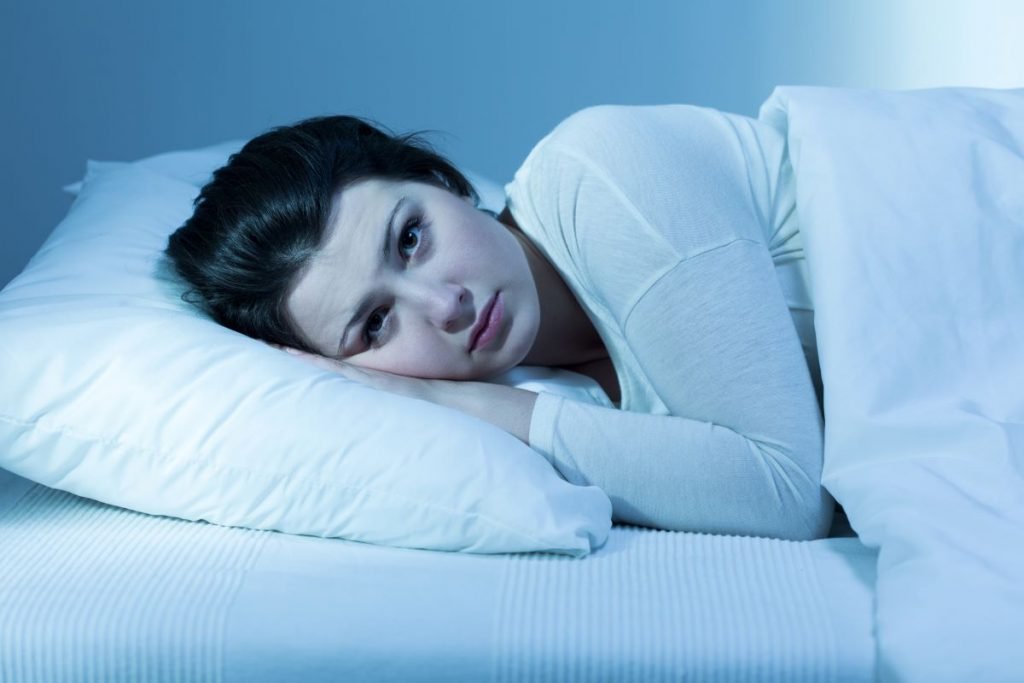 Dyssomnia: this includes insomnia which may be of psychological, altitude or external origin, narcolepsy, but also all sleep disorders caused by alcohol or medication.
Parasomnia: this category includes sleep disorders that may be associated with night-time awakenings. However, they do not cause significant disturbance of the sleep rhythm or aggravated drowsiness during the day, such as dyssomnia.
Sleep disorders which are of psychiatric, neurological or other illnesses.
In 2017, approximately 10% of the population of Europe suffers from a sleep disorder, and 15% suffer from insomnia. More or less serious, these disorders can lead to intense fatigue and can disrupt the lives of those who experience them. To regain sleep, several parameters must be taken into account: sport, relaxation, diet, environment, etc. However, natural food supplements can also help to regain a more restful sleep.
What studies are available on the action of the CBD on sleep?
The action of CBD on sleep has been studied many times by different teams of scientists around the world. Here are the most precise and interesting studies on the subject:
Insomnia and CBD
In this study published in 2017, and carried out by Babson, Sottile and Morabito, Italian scientists renowned for their studies on the subject, we can find important information about the action of CBD on sleep:
Preliminary research on cannabis and insomnia suggests that cannabidiol (CBD) may have therapeutic potential for the treatment of insomnia. New studies on cannabinoids and obstructive sleep apnoea suggest that synthetic cannabinoids such as nabilone and dronabinol may have short-term benefits for sleep apnoea because of their modulating effects on serotonin-mediated apnoea. CBD may hold promise for REM sleep behavioural disorder and excessive sleepiness, while nabilone may reduce nightmares associated with post-traumatic stress disorder and may improve sleep in patients with chronic pain.
CBD and paradoxical sleep
Carried out by the Taiwanese Department of Medicine, this study was published in 2012, and aimed to evaluate the action of CBD on the sleep cycle: the goal was to discover whether CBD could attenuate, or even eliminate REM sleep (generally resulting from anxiety).
According to the results, the scientists confirmed that CBD did have a positive effect on the anxiety felt by the subjects, which made it possible to stabilise the slow sleep phase, thus avoiding the appearance of poor quality REM sleep.
CBD and its action on chronic pain
Chronic pain can be one of the reasons for short, restless sleep: it prevents you from relaxing, unwinding, and brings a lot of stress, which inevitably leads to sleep disorders.
Published in 2007 in the American magazine Chem Biodivers, a scientific study highlights the action of CBD on chronic pain and the sleep disorders that can result from it: CBD seems to have facilitated the falling asleep of the subjects studied, thanks to a reduction in pain sensations during the sleep phase. The subjects thus regained longer and better quality sleep.
Terpenes and sleep
Terpenes are one of the main components of hemp: they give plants their tastes and smells, but also carry benefits that have been recognised since the dawn of time (they are the basis of essential oils). Hemp offers many terpenes, which you can find in quality full spectrum CBD products, such as Natureight products. Among them is Beta-Myrcene, one of the best known (also found in hops for example) and one of the most present in quantity.
The latter was studied by researchers from the Faculty of Medicine in Mexico City in 2008, and also in this case study published in 2011. Recognised as a terpene with powerful sedative effects, these studies confirmed that when combined with CBD, it allows you to sleep more restfully and more soundly.
What other active ingredients can help you get back to sleep?
There are also other natural active ingredients that can be used to help combat sleep disorders. To reinforce the action of CBD on this subject, Natureight has created the DREAMS capsules, which reinforce its action with those of other products that nature has offered us to help us regain a healthy and restorative sleep:
Hops and Valerian
The combination of Hop and Valerian acts on the brain receptors which enable sleeping, besides naturallymoderating nervous activity. This soothes falling asleep and leads to a healthy night's sleep.
Passion Flower
It contributes to facilitating rest and normal sleeping. It assists to calm down after a moment of excitation. It is recommended for people who feel weak and tired. It helps to induce relaxation.
Hemp extract
According to Babson, Sottile & Morabito (2017), who published  Cannabis, Cannabinoids and Sleep: "Preliminary research on cannabis and insomnia suggests that cannabidiol (CBD) can have a therapeutic potential for treating insomnia".