CBD (CANNABIDIOL) HIGH QUALITY
New products
CBD GOLD OIL 20%
Our 20% CBD gold oil preserves all the beneficial molecules of the plant, thanks to an exclusive process known as the "Low Temperature Process Extract".
It benefits from this method carried out at low temperatures (<70º) that preserves 100% of the phytocannabinoids, terpenes and flavonoids, preventing the degradation of these compounds.
In addition, this process is the safest and most environmentally friendly.
Our premium line of CBD Gold oils is born from an additional purification process of waxes and chlorophylls that results in a more subtle hemp flavor.
FULL SPECTRUM DEFENDERS
According to a Lautenberg Centre study on immunological research and cancer, full spectrum CBD is more effective than isolated CBD. The effects were greater at higher doses and with higher levels of relief in patients.
Therefore, our products are made from a full spectrum extract. CBD is predominant, but the extract also contains other cannabinoids and plant components (flavonoids, terpenes, terpenoids…).
THE NATURE, OUR BALANCE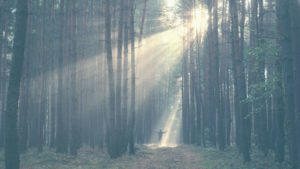 By deploying the methods and secrets of ancestral remedies, we strive to help modern society enjoy a better quality of life to achieve a balance between the virtues of phytotherapy and technological innovation.
Our products are 100% vegan. We are committed to respect the environment throughout the production process, without using any pesticides, herbicides, growth hormones, chemical fertilizers or additives.
OUR PROCESS, YOUR CONFIDENCE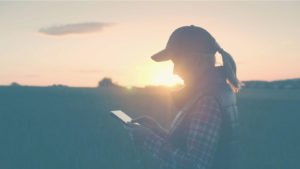 Our hemp seeds come from the French cooperative C.P.P.S.C., which guarantees THC under 0.2% and therefore complies with European legislation.
To carry out the extraction, we use a supercritical CO2 extraction process. The low extraction temperatures preserve the structure of the beneficial molecules, thus maintaining the plant's biochemical balance. It is the safest, most gentle and environmentally friendly method.
Our products are tested by a third-party laboratory to control concentrations and ensure optimal quality.
We also have an internationally recognized HACCP certification, which allows us to responsibly manage food safety risks.
Our Full Spectrum CBD lines
European certified hemp
Whole plant extract
Vegan – Gluten free
Cannabis Timeline as a Remedy
A plant with multiple virtues
To better understand the uniqueness within a CBD molecule, it is important to retrace the various uses of the original plant, Cannabis sativa L.
For over 10 000 years, this plant has been incredibly useful. Our ancestors depended on its extremely strong fiber, its cellulose-rich pulp and its highly nutritious seeds. It was not until the 1930s that the United States began to demonise the plant's properties and outlawed all use of it, with Europe following suit. However, throughout the history of mankind, hemp has been used for food, for heating, for house building, and to make paper, rope and sails. Actually, It has also been used for healing.
We have listed below some key dates throughout the history of cannabis.
Subscribe to our newsletter to receive discounts and promotions